Technicians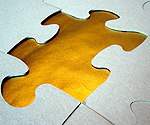 We have engineers specialized in very different areas. They create, coordinate and implement solutions (equipment and software) quickly, with the constant respect of the international standards. Their competences extend from electronics to electricity, renewable energies, computers, programming, etc.
Our technicians of research and development use their knowledge to create new products. Our highly levelled technicians work on operational activities in one special area. But all of them know how to show their versatility. Indeed, they also implement activities/formation programs if our customers ask for it. They also participate in the development and adaptation of new work techniques and methods. They write training schedules and sometimes assume the role of trainers.

The maintenance technicians coordinate the interventions on site and study the equipment/tools that are needed to achieve installations, configurations and tests. Their objective is to make sure that the equipment is working correctly and meets the exact expectations of our customers.
Our logistic department organizes all the transport operations, from our installation to our customer's site. You can choose the transport modality (Incoterms) that you want. We analyze and determine the best way to transport your equipment (by air, road, train, sea or multimodal) according to your delivery schedule. We prepare all the administrative documents (insurance, inspection, bills, etc.).

We offer you an after-sales service worldwide. If you need it, we can give you an extension of guarantee. Our subcontractor's network allows us to reduce the mean time between repairs. For equipment substitution, we have contracts with leaders of international express, overland transport and air freight.